Hawaiian Paradise Candies
Formerly Kona Paradise Candies, Hawaiian Paradise Candies has produced quality, made-to-order candies since 1989. Studio Elepaio was assigned to design its logo, packages and labels with colorful Hawaii-themed illustrations.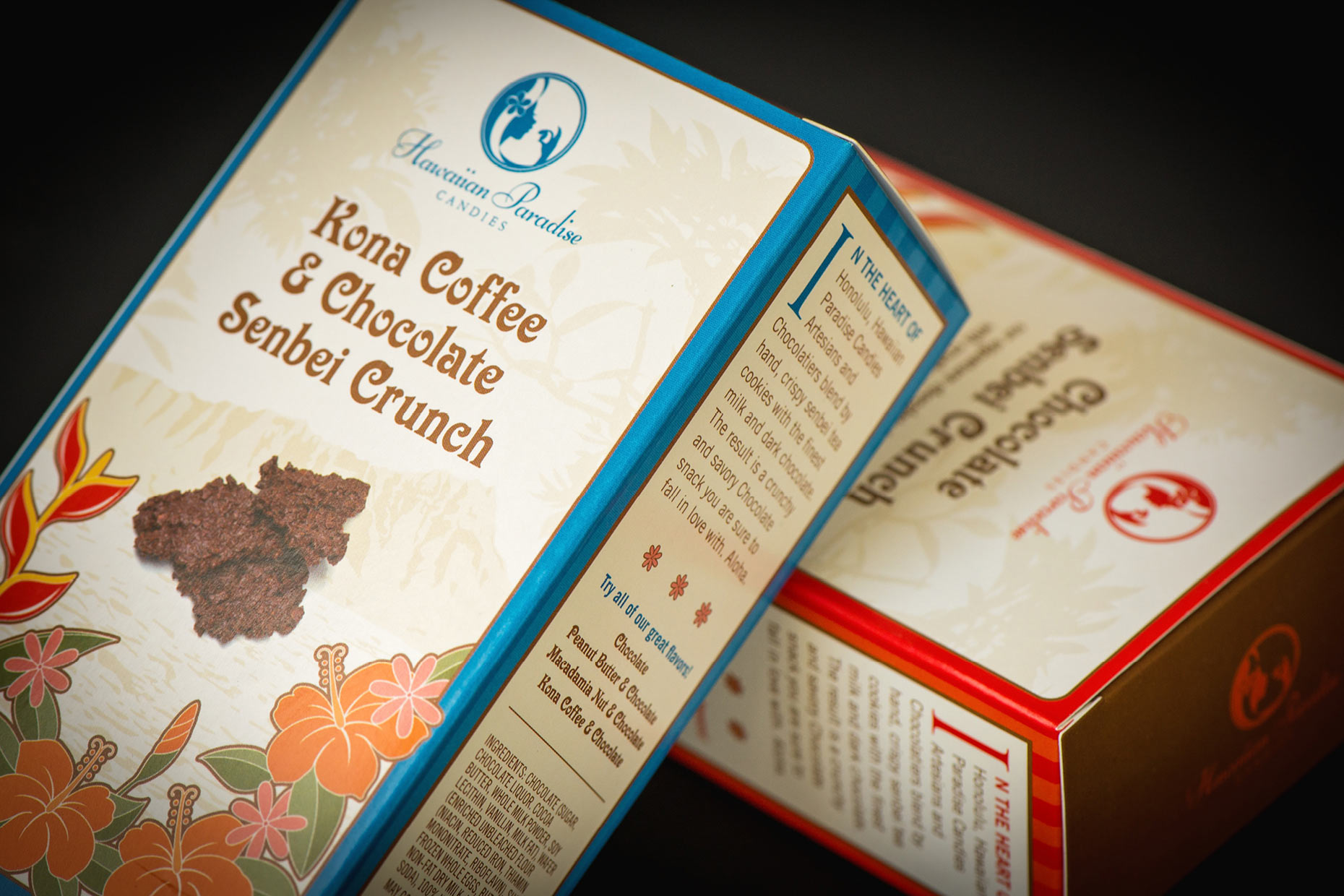 The logo
The girl in the logo holds a chocolate-covered fortune cookie—one of the signature products of Hawaiian Paradise Candies.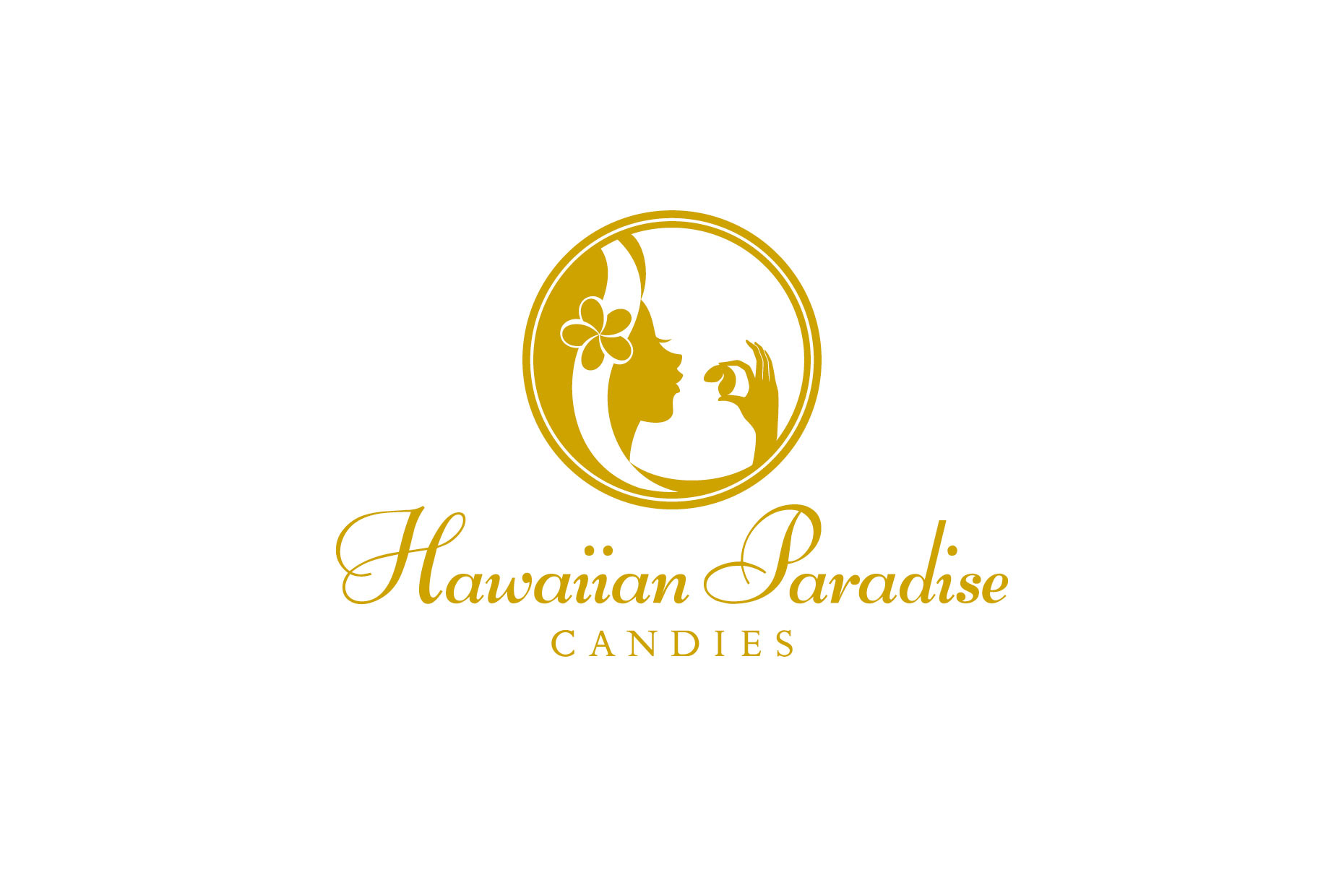 Chocolate Senbei Crunch
Package design for four kinds of Chocolate Senbei Crunch (chocolate blended with crushed senbei wafers).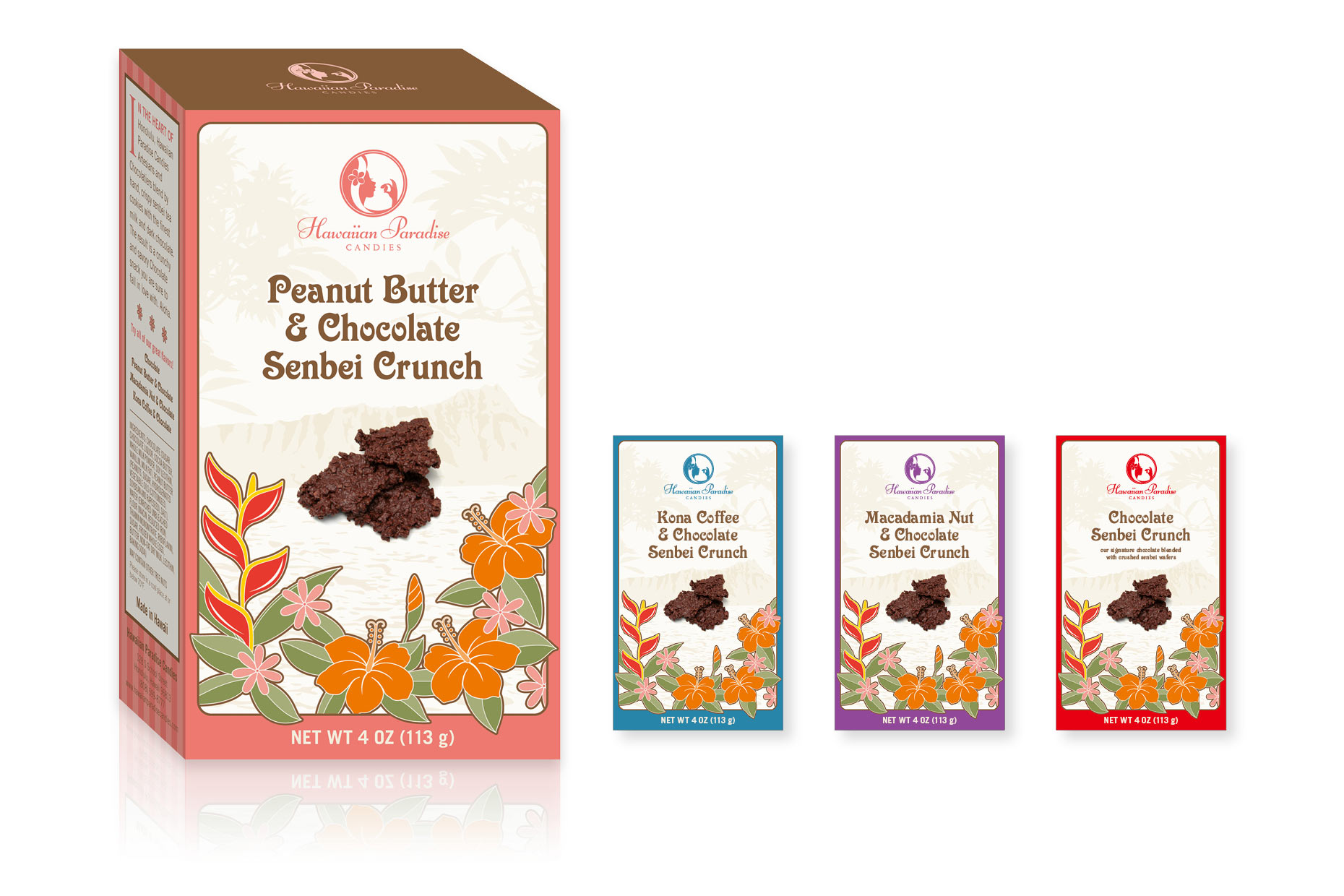 Chocolate Senbei Custers
Label design for several kinds of Chocolate Senbei Custers.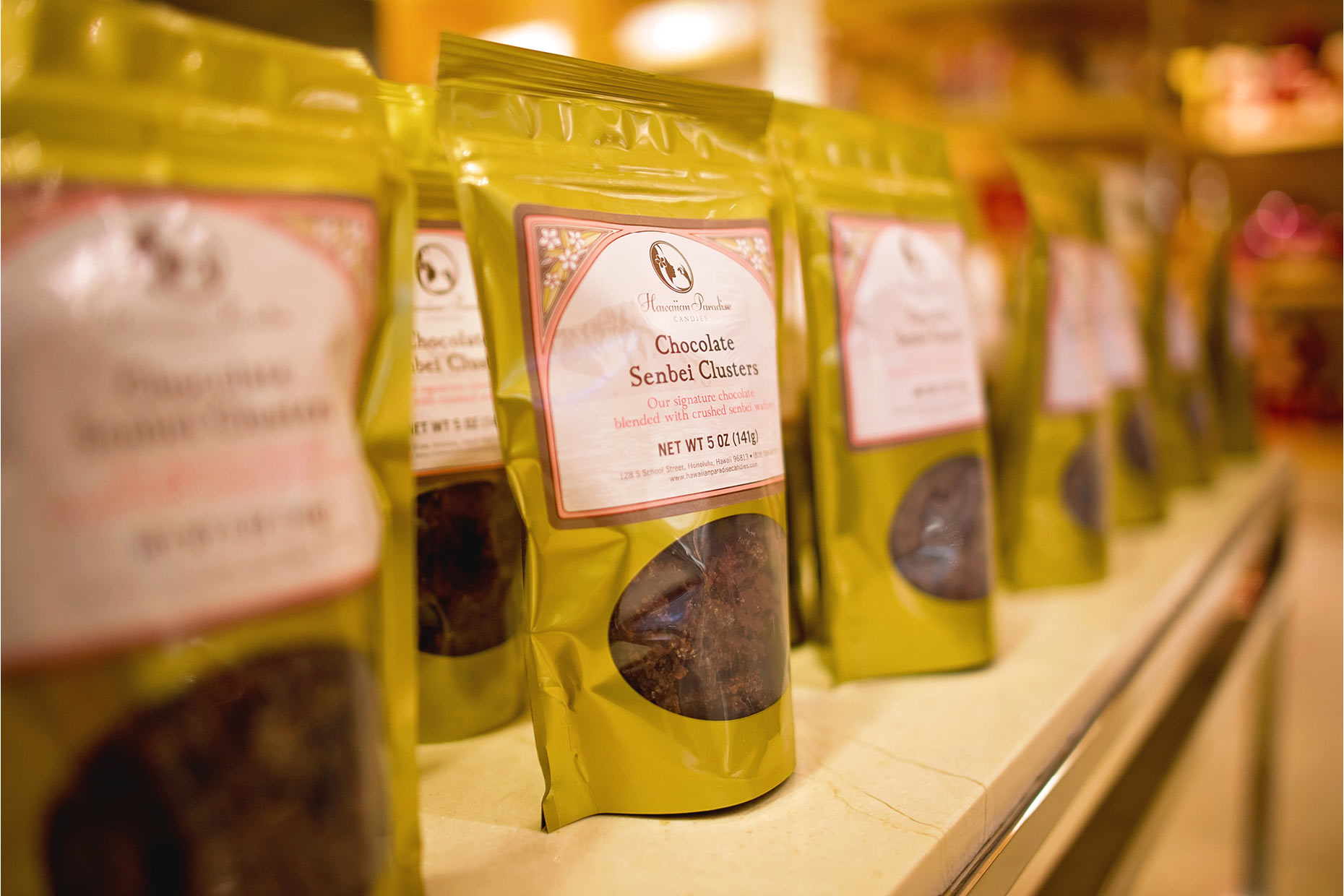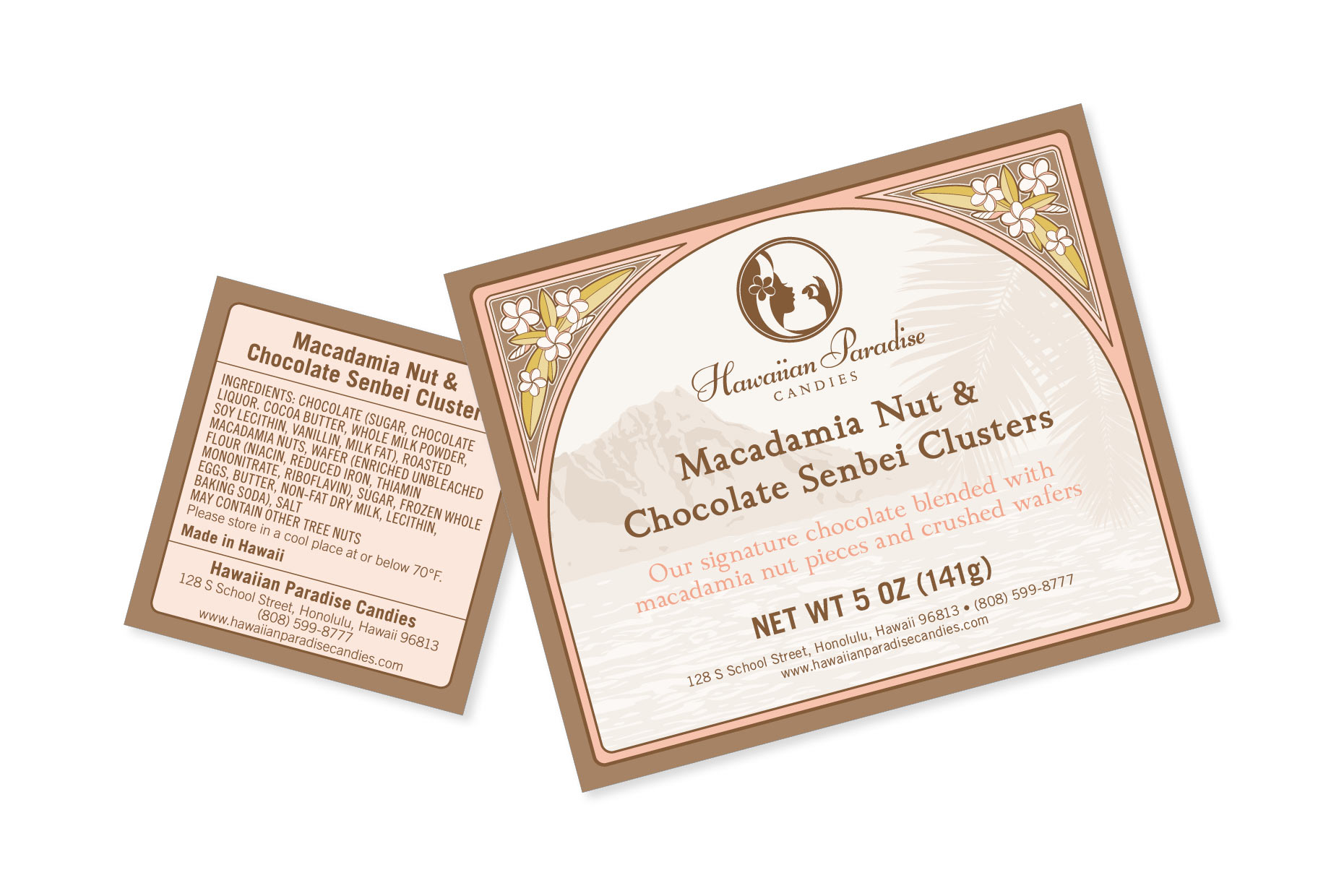 Butter
Label design for seven kinds of fruit butter (lilikoi, lilikoi Honey, guava, mango, haupia and kona coffee coconut). As of January 2019, these products are available with tea in gift boxes at Lupicia at Ala Moana Center.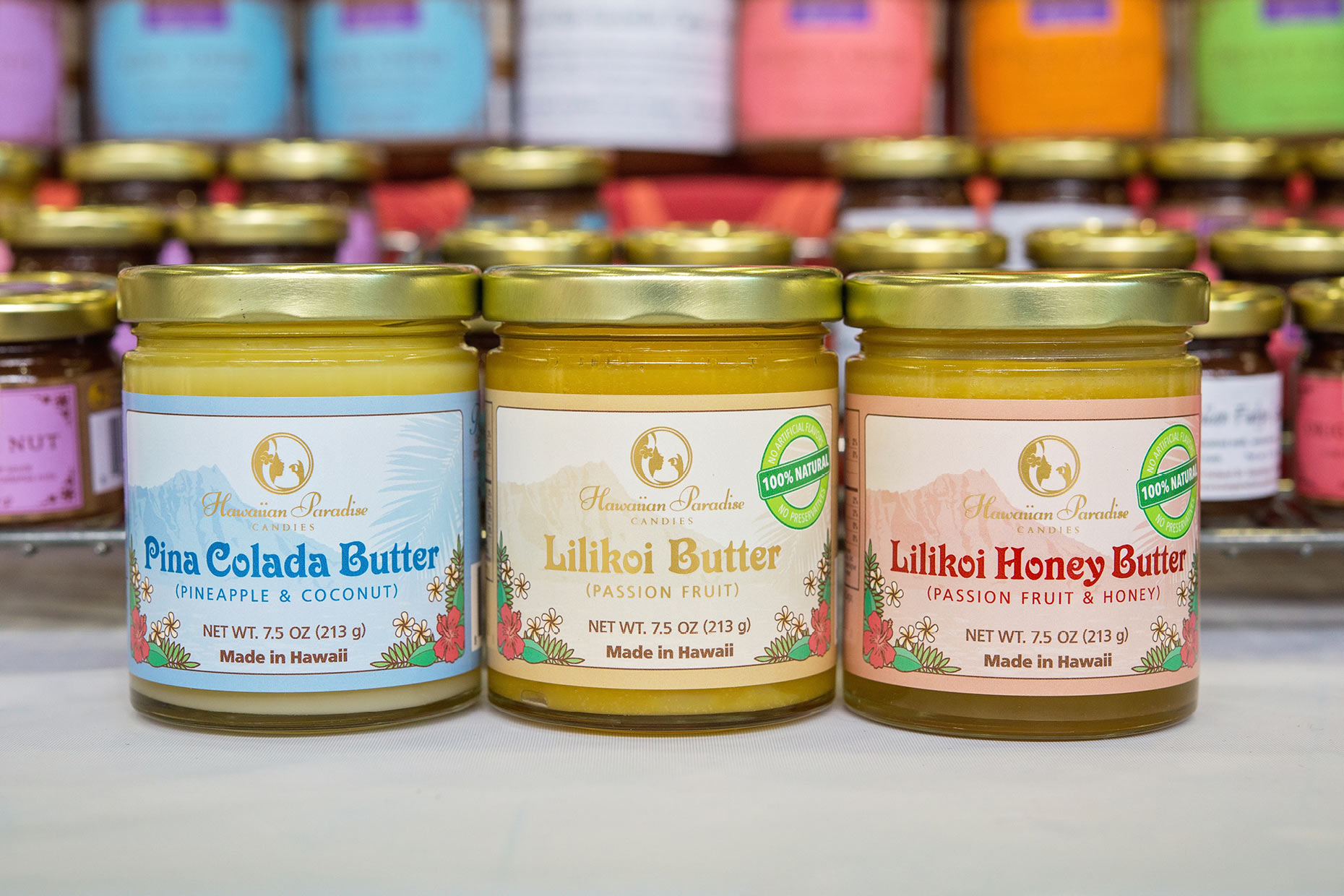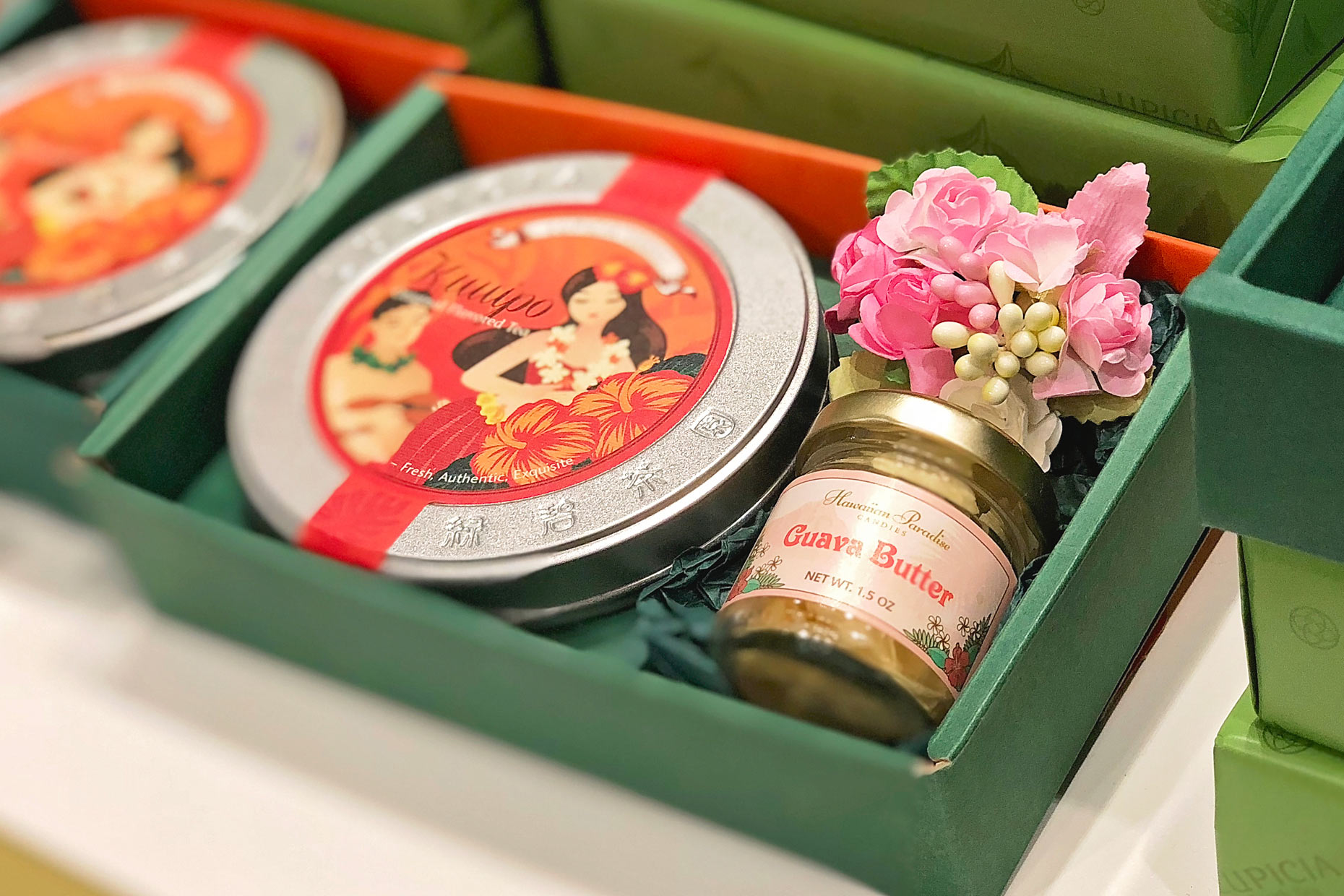 Hawaiian Fudge Sauce
Label design for eight kinds of fudge sauce.