In March 2022, "Yuiyui" launched an antique kimono rental business in Tokyo. Studio Elepaio has been in charge of branding and graphic design since the company's inception.
Together with the owner, whose passion for antique kimonos is palpable, we carefully developed the brand concept through much trial and error. Through the interaction with the owner, we became interested in antique kimonos and started learning about them.
Logo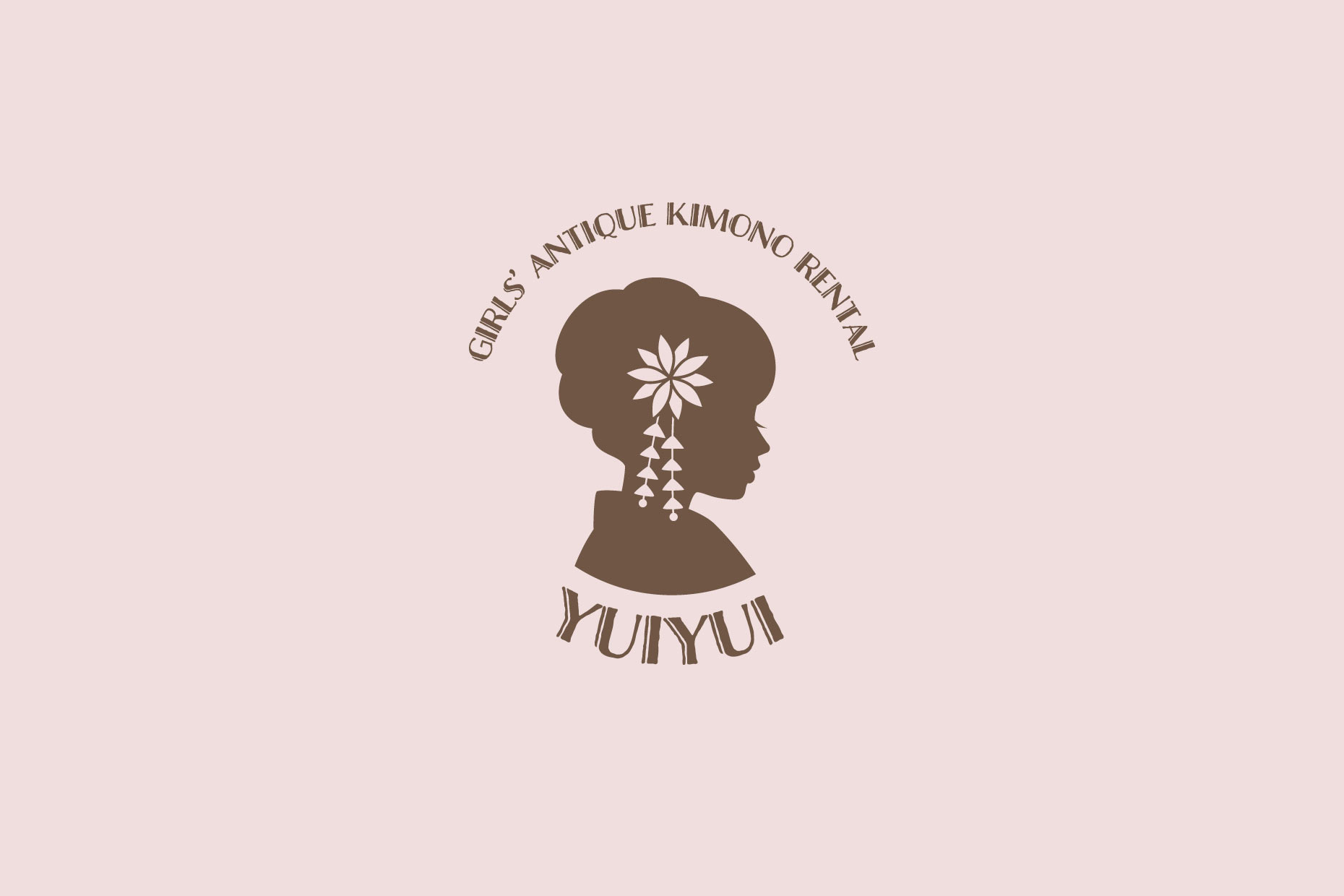 The brand concept is "Dress tradition in style."
Yuiyui's main product is antique kimonos created from the Taisho to Showa era (1912-1989), greatly influenced by the Art Nouveau movement. Therefore, in designing the logo, we didn't limit ourselves to a "Japanese-style" aesthetic. Instead, we created a logo that has a retro yet modern feel, evoking a Western atmosphere.
Website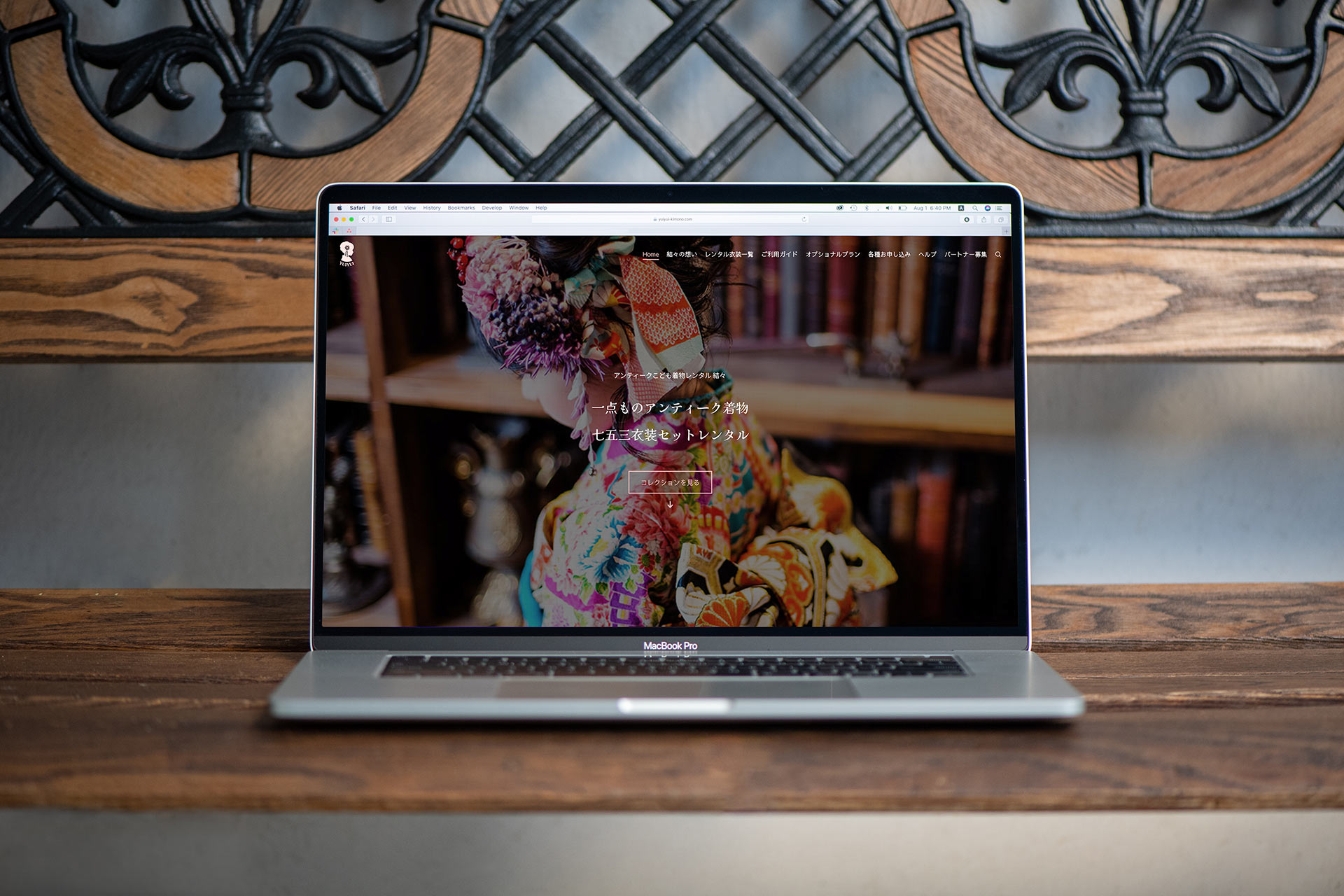 Our goal for Yuiyui's first website was to bring out the charm of the products as much as possible. We filled the page with large photos stretching the full browser width, photo slides and galleries. We also took special care in the way we presented our photos to best convey the allure of the products.
Each antique kimono, carefully selected by the owner, is genuinely adorable and elegant. If you're interested, please visit the website.
Business cards & store cards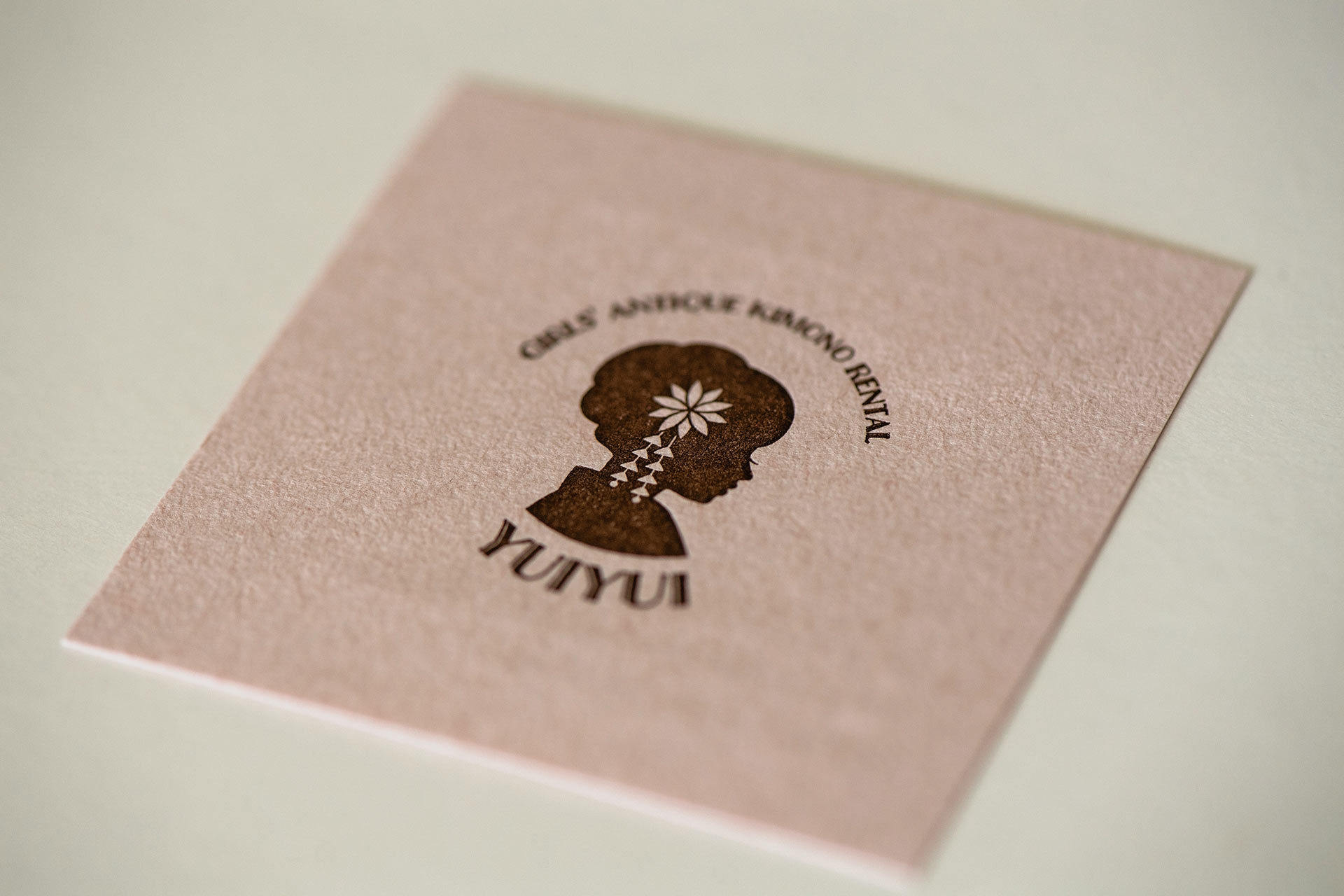 The owner wanted print materials such as business cards and store cards to be simple, with plenty of space. The printing was done by CAPPAN STUDIO, a letterpress printing company in Osaka, resulting in a tactile finish that you'll want to touch again and again.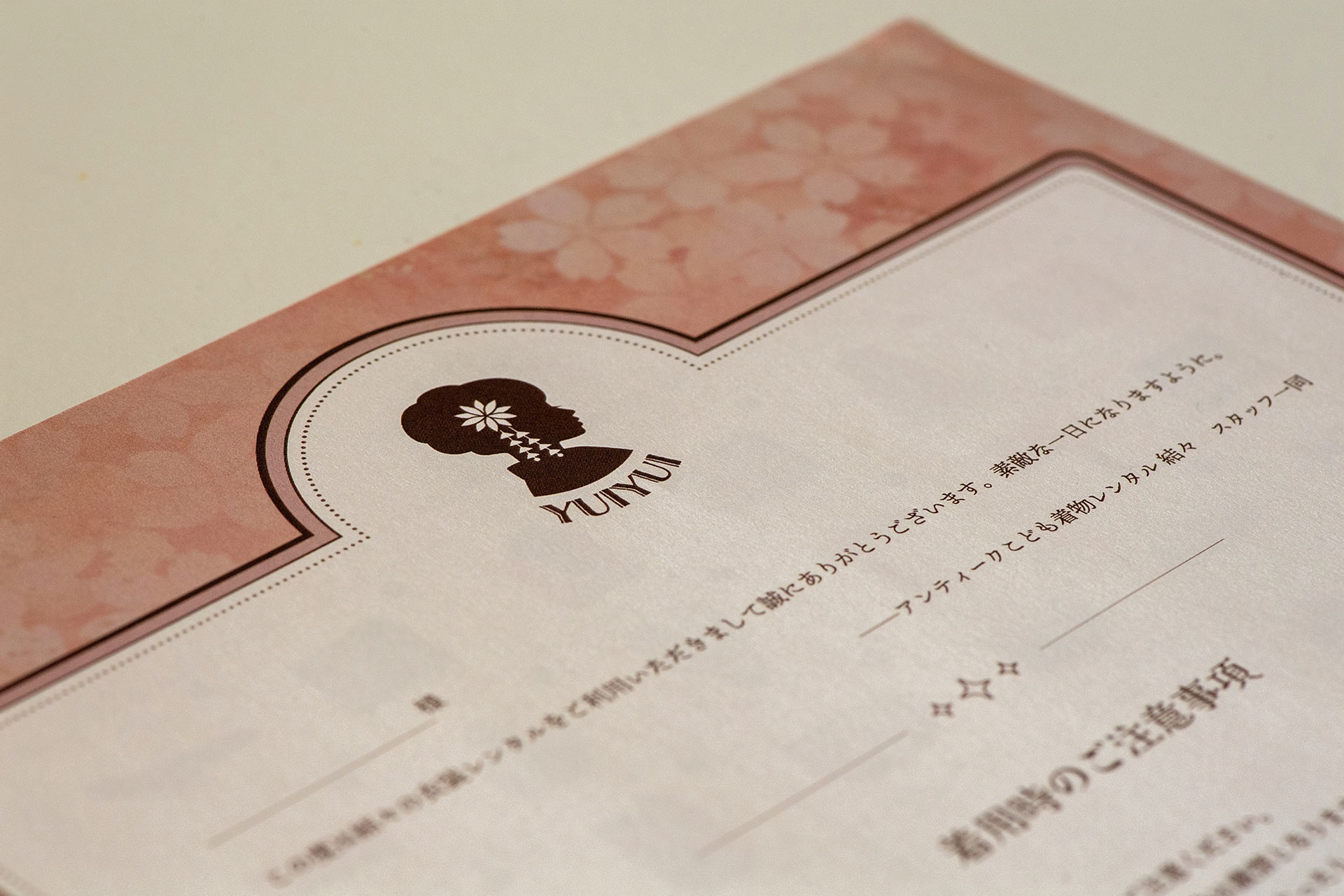 We designed the brand with the desire to convey traditional Japanese culture in an accessible and stylish way to modern people. Through the branding and design of Yuiyui, we hope to spark your interest in antique kimonos.